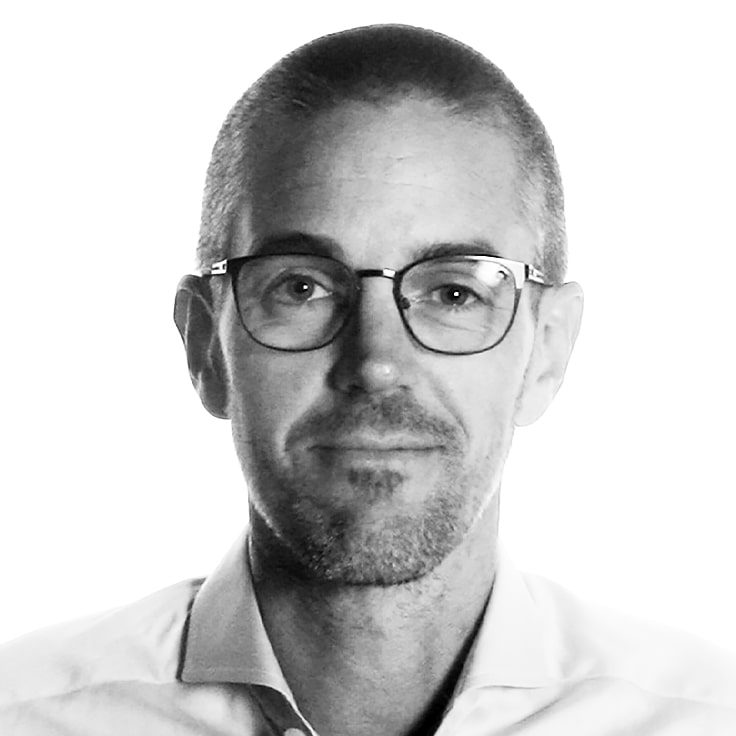 Hans Fjellanger
Managing Director
Biography
Hans started his career as a "schoolboy" at Aarbakke in 1997. Over the next seven years, he became a skilled CNC operator and graduated from Stavanger Offshore Technical School as well as studying at BI – Norwegian Business School.
In 2004 Hans became a partner in Årdal Mekanisk Verksted, which provides machining and welding solutions to the Oil & Gas industry, working on sales and project management. In 2007 the company was acquired by the IKM Group and became IKM Maskinering, with Hans stepping up to take on broader responsibility for sales on the manufacturing side of the IKM Group. During this period, he also held the role of Managing Director and partner in Axiom Engineering, a small engineering company providing services to various startup companies in Stavanger.
After a brief period at Malm Orstad, selling their topside and subsea products, Hans returned to the IKM Group and IKM Subsea in 2012, where he was responsible for business development, sales, marketing, and tendering vis-à-vis new and existing markets and clients. During this period, IKM Subsea developed into a well-regarded subsea provider, with cutting-edge technology.
Hans joined Aarbakke Innovation in June 2021 as Commercial Manager, responsible for commercialization of Aarbakke Innovation's own products, technologies, and services.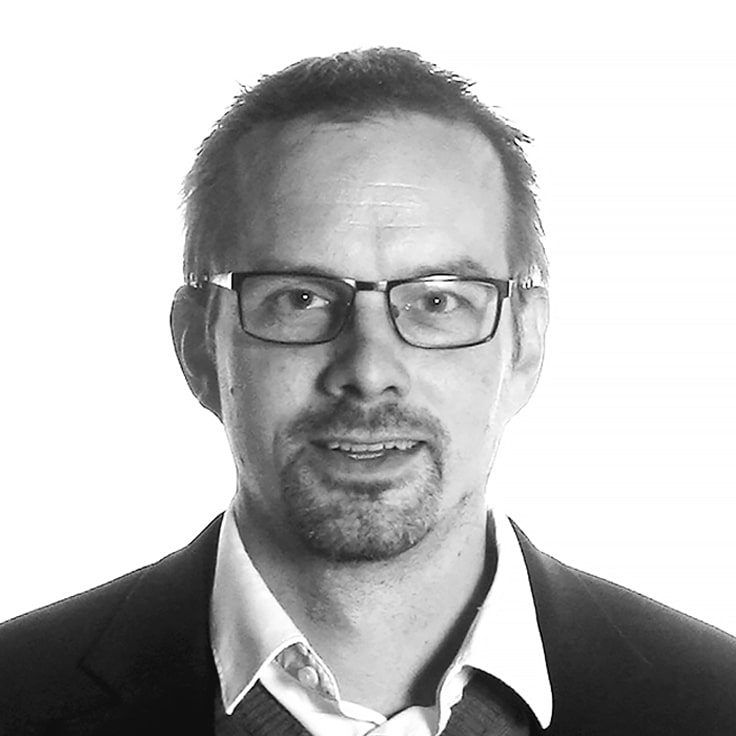 Kenneth O. Rosén
BD & Head of Operations
Biography
Kenneth O. Rosén has a passion for problem solving and innovation. He has a proven track record in technology development, from idea inception, qualification, implementation and approval by Energy Supermajors. He has previously worked as Business Development Manager, Department Manager and Sr. Project Manager.
He studied Physics and Programming at the University of Bergen, before moving to the UK and graduating with a Bachelor of Science in Technology Management with Computing.
The professional career started in 2002 as a Trainee and Project Manager for Procom Venture AS focusing on development of start-ups and business consultancy.
Kenneth took on the role as Business Manager for Hunter Group (Badger Explorer ASA) in 2006 and was a key part of this start up from the foundation to successful IPO listing. Responsibilities included contract negotiations, M&A, legal Due Diligence, assistance in IR and interim reports. Kenneth worked as deputy Managing Director and Business Development Manager in 2010 – 2011 for a British subsidiary.
In 2012 Kenneth joined the IK-Group, an innovative supplier of specialist products and services for Pipe and Pipelines, Subsea and Topside. He held the positions as Department Manager with P&L and Personnel responsibility as well as Sr. Project Manager for EPCI deliveries internationally. Under his leadership they received an Outstanding Achievement Award from Shell Philippines for repair of a subsea well. As Department Manager Kenneth was responsible for developing and commercialising new technology (www.aogv.no), invented by Principal Engineer, for isolation of pressurised hydrocarbon systems topside. Kenneth led the successful technology introduction and sales to a number of Oil Supermajors Internationally. The AOGV is now recognized by operators as the key solution to enable maintenance and modification without shut down.
He is an Inventor, Author and Presenter of a number of papers at International Conferences.
Kenneth joined Aarbakke Innovation in 2022 as BD and Head of Operations.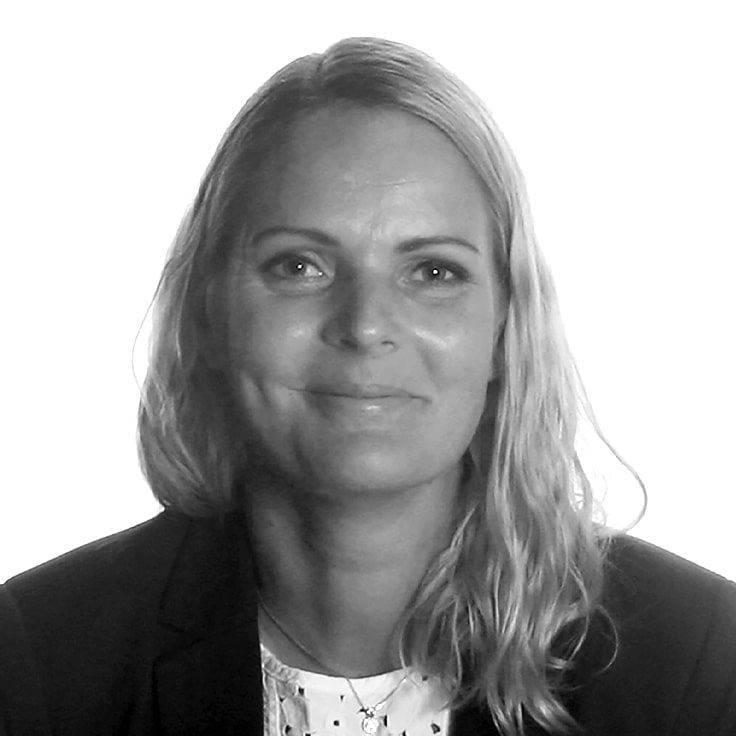 Elisabeth Karlsbakk
Administration Manager
Biography
After completing her apprenticeship at Stadion Trim & Bowling, Elisabeth Karlsbakk was hired on a full-time basis. She was made responsible for the company's finances, later moving on to become managing director of SATS Bryne.
Elisabeth moved to Bergen in 2002, where she worked for one year in the administration of Aarbakke Sina, a company owned by Inge Brigt Aarbakke. She took leave from 2003 to 2005, working part time as accountant for Mandalskameratene FK in Mandal.
In November 2005 she moved back to Jæren and started working in the sports club gym as receptionist. In 2007 she was promoted to group training manager and quickly moved on to become second-in-command at the gym. From 1997 to 2014 she worked as a group instructor in various gyms.
Karlsbakk started her job as Administration Manager in Aarbakke Innovation in February 2014.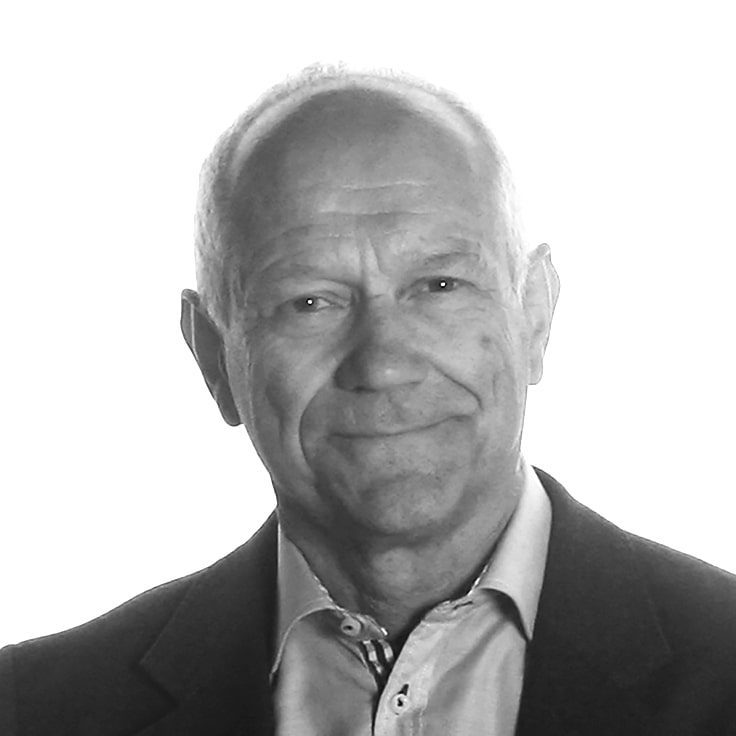 Tarald Gudmestad
Engineering Manager
Biography
After finishing his bachelor's degree in mechanical engineering in 1980, Gudmestad joined Trallfa Robot as a CNC operator. After Trallfa was acquired by AESA Robotics, he continued his career as Project Manager for customizing robotic installations.
 In 1986 he joined Nodeco's engineering department for Liner Hangers, later heading up the department. Weatherford International acquired Nodeco in 1996, and Gudmestad moved to Houston, Texas, where he worked as a senior R&D Engineer at Weatherfords Technology and Training Center. In 2003 he returned to Norway and took up the position of Engineering Manager at the newly acquired Bakke Oil Tools.
 Tarald was part of the management team of Weatherford Norge AS until he left the company and joined Aarbakke Innovation in May 2013.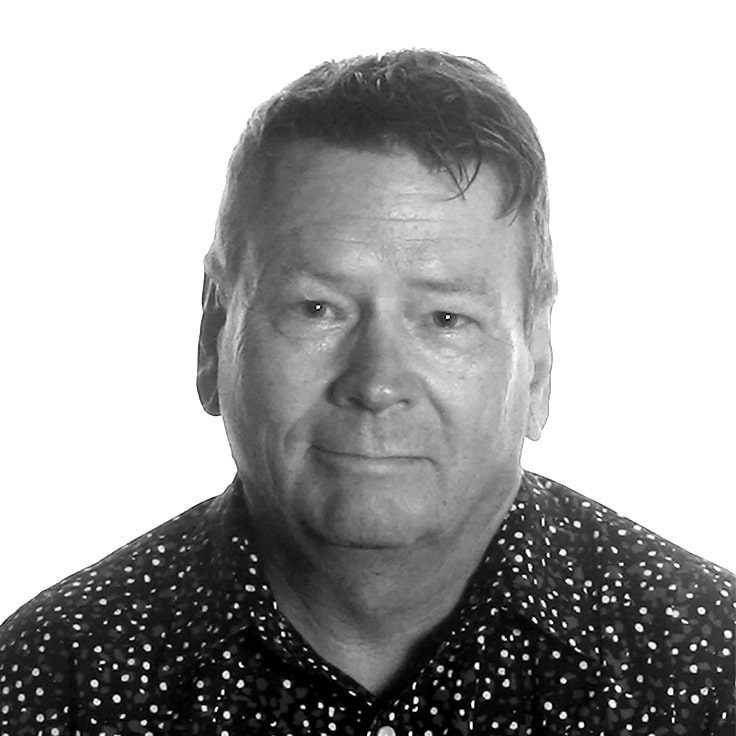 Henning Hansen
R&D Manager
Biography
Henning is a serial entrepreneur and inventor with a number of patents. He started in the oil and gas industry in 1978, working for seven years in Norway as well as internationally on wireline, well testing, and completions.
 In 1985 he cofounded the company Lasalle Pressure Data in Norway, which developed the first permanent downhole electronic reservoir monitoring systems for the North Sea. The company also carried out slickline work. Lasalle was the basis for Roxar and Baker's permanent gauge business. In 1992 he cofounded the company SubTech, developing more advanced permanent gauge systems, so-called «intelligent» completion systems, and more. See http://www.hansenenergy.biz/activecompletions.  This company was the basis for Weatherford's intelligent completions group as well as their reservoir monitoring group, where Henning worked until 2002.
 He subsequently cofounded several companies, including Seabed Rig (now Robotic Drilling Systems), which was established based on his invention. In 2006 he cofounded Ziebel, which is today based on his invention for logging high-deviation wellbores using a semi-stiff carbon «rod». The spinoff company Zilift in Aberdeen is based on his invention regarding permanent magnet-based downhole electrical pumps.
 Henning currently owns the company Hansen Downhole Pump Solutions, which is developing low-complexity pumps for gas well dewatering as well as oil production. He joined Aarbakke Innovation in February 2014 to come up with new technologies and methods that will provide solutions to meet our clients' needs.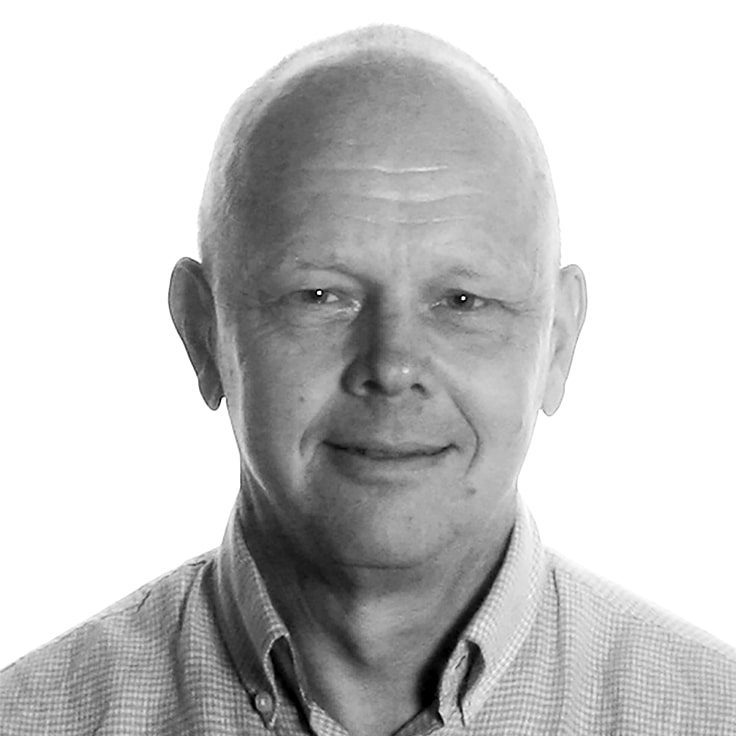 Jone Kalheim
Department Manager
Biography
After graduating with an M.Sc. in Mechanical Engineering specializing in product development from NTNU in 1993, Jone Kalheim was hired as manufacturing process engineer at Kongsberg Automotive AS.
 Jone moved back to Jæren in 1995 and joined the R&D department of Kverneland Underhaug AS, where he worked on development of agricultural equipment. Aarbakke AS was his next employer, and he worked on engineering and project management and was responsible for the engineering department.
After eight years at Aarbakke, he started at TKS AS in 2007, first as design engineer and later as manager of the R&D department. The company develops agricultural equipment, cranes, and person-lifting platforms. Oceaneering was his next stop, and where he gained his experience with electrical subsea actuators.
 Jone Kalheim took up his position as Senior Design Engineer/ Project Manager at Aarbakke Innovation in 2014, becoming a Department Manager in September 2017.
We are privately owned, our main shareholders are also behind Aarbakke AS one of the world's leading machining companies (aarbakke.no). The same group also control Ignos, «the learning factory» enabler (ignos.no).